Using the 1930s as a jumping–off point has both personal motivations and broader cultural reasons.

It's when both my mother and father were born. This was the beginning of their childhood. My grandparents were starting families and creating homes for their children. My own childhood was definitely influenced by the feelings of the era and the home was full of objects from then. It's like the beginning of my universe as an artist.

I also see many similarities with the 30s and the current cultural and political climate because of the recession. Many people are struggling financially, and perhaps others are also struggling with their moral conscious. Some people are reevaluating the way they live and considering larger issues with new interest.

And lastly, but I think perhaps most importantly to the photos I've been working on lately, are the movies and media of the 1930s. If movies weren't a way to grapple with what was happening in the world, others were seen as a way to escape from some of the harsher realities into another part of the world. I like that some of the recent photos have such a cinematic quality and seem to be a single frame from a larger ongoing narrative.

Click here to see a small video sketch from the making of Into Paradise.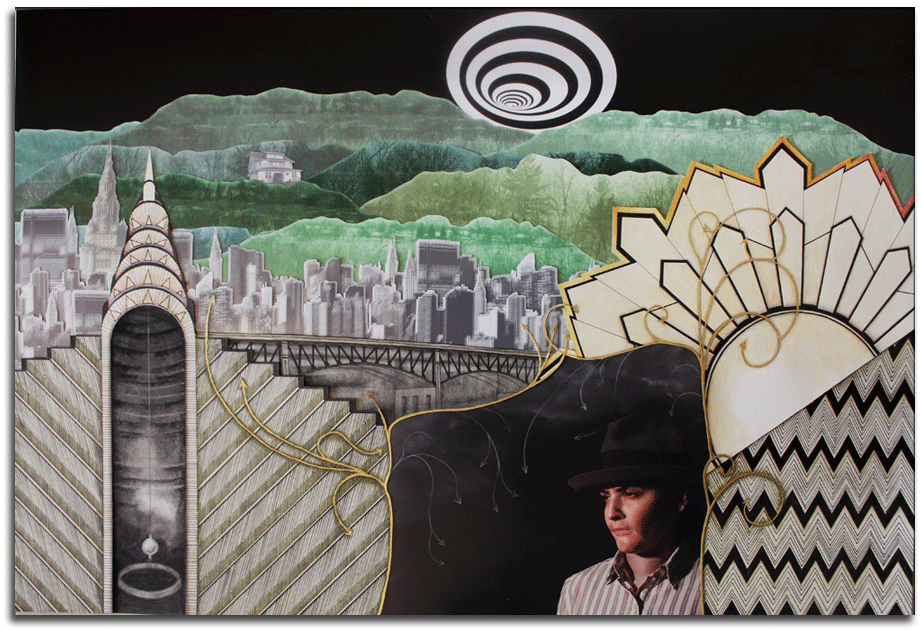 from "Into Paradise" : collage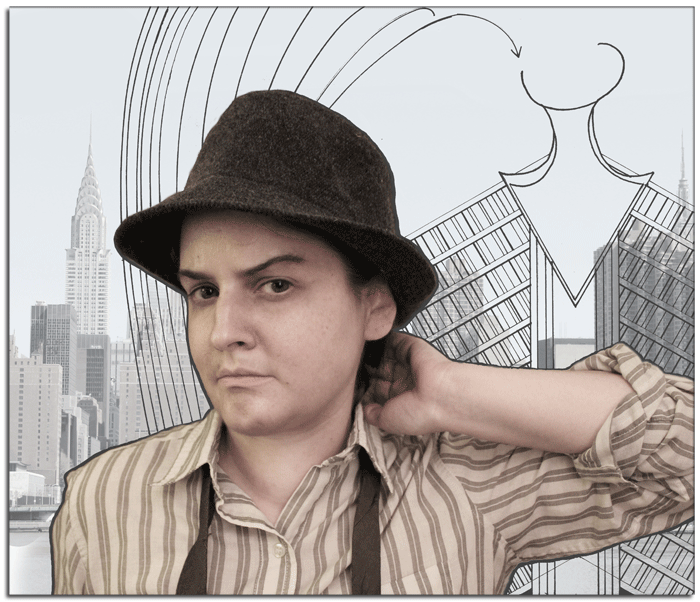 from "Into Paradise" : digital print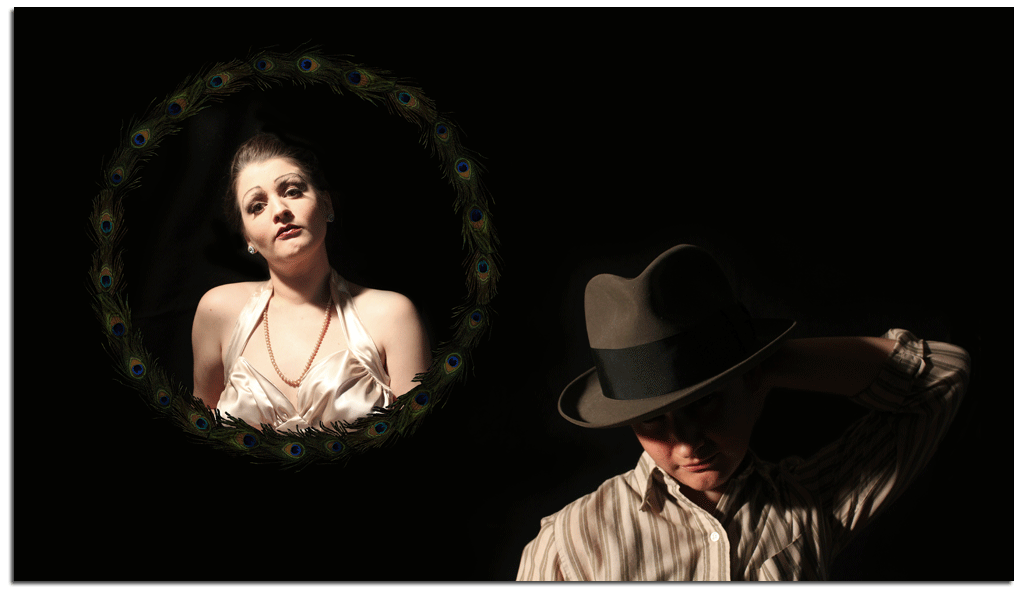 from "Into Paradise" : digital print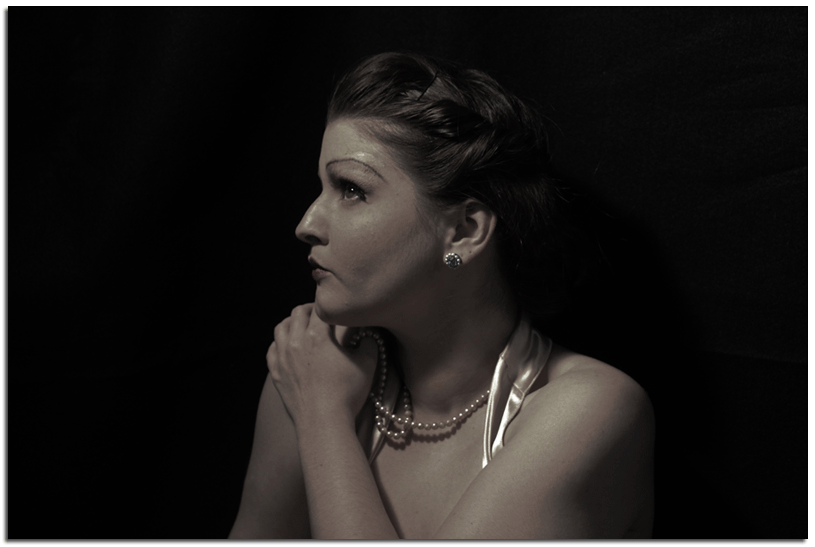 from "Into Paradise" : digital print
from "Into Paradise" : digital print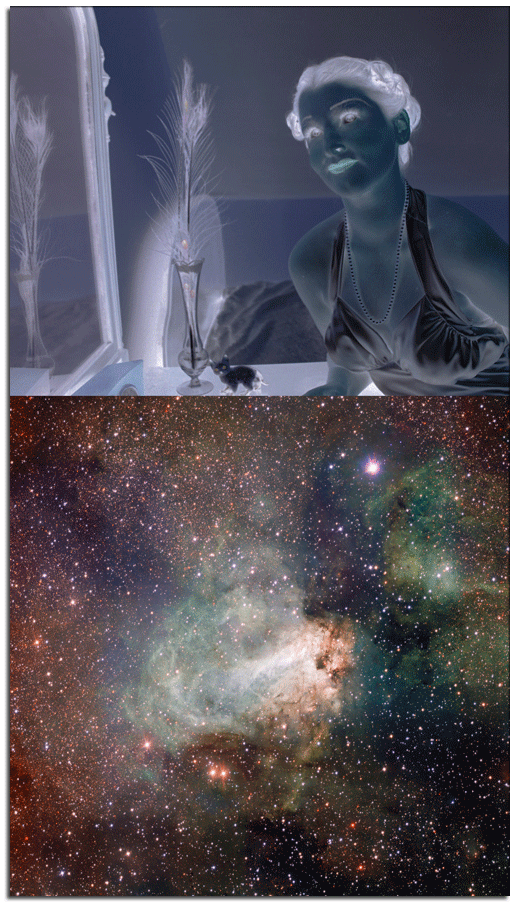 from "Into Paradise" : digital print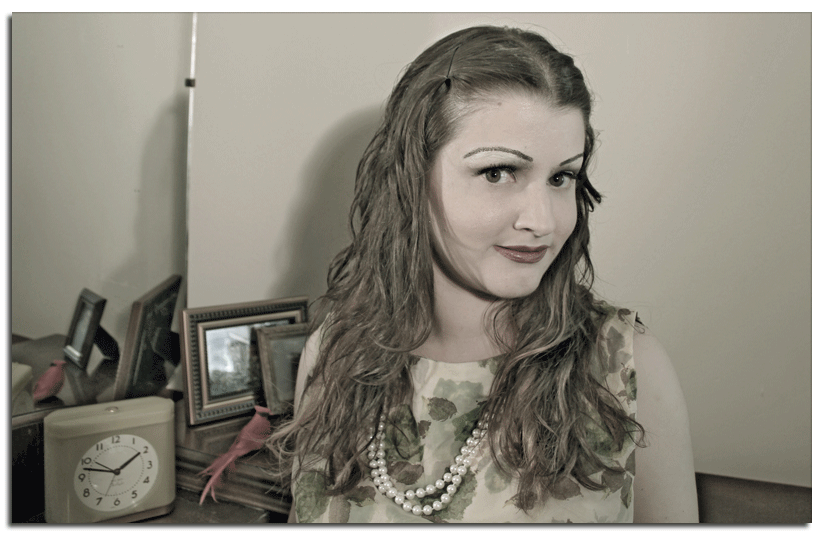 from "Into Paradise" : digital print